ARTICLE LANGUAGE AND TRANSLATIONS
Skulls, System of measurements
SKULL SYSTEM OF MEASUREMENTS
Occlusal, dorsal, and profile views of an Equus skull.
Occasional additional measurements: breadth of the post-orbital constriction (RPO, 34) and distance between anterior borders of P2 and orbit (P2-Orbite, 33).
Portfolio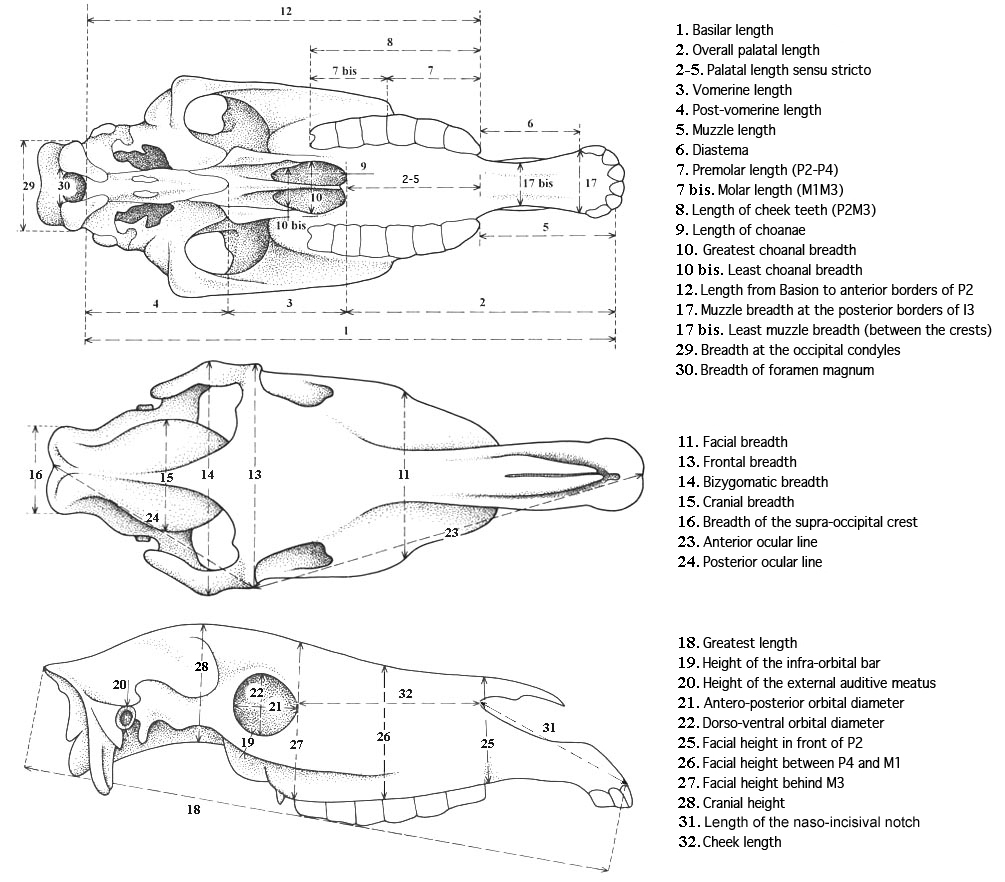 Home
|
Contact
|
Site Map
|
Log in
|
Site statistics
|
Visitors : 820 / 2423308
en
Equidae monodactyles
Equus actuels et récemment éteints
01.Crânes, mesures ?
Site powered by SPIP 3.2.2 + AHUNTSIC